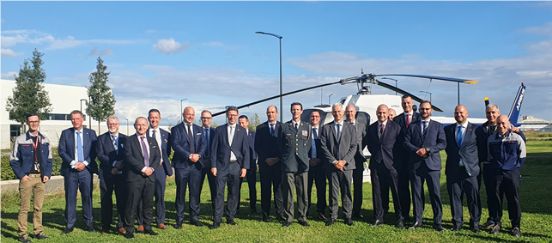 Having been part of the Danish Defence Industry delegation to Paris for three days – has been both inspiring, enlightening and very valuable!
With attendance from both:
– H.E. Trine Bramsen, Minister of Defence
– H.E. Florence Parly, Minister of the Armed Forces
– H.E. Michael Starbæk Christensen, Ambassador to Denmark
– Defence Attaché, Brigadier General Prince Joachim
– LG Kim Jesper Jørgensen, Commander of the Danish Ministry of Defence Acquisition and Logistics Organisation (DALO)
– LG Thierry Carlier, Director international, directorate of French Direction Générale de l'Armement (DGA)
– DI Danish Defence and Security Association
– The Trade Council
And not at least our many colleagues and partners from within the French and Danish defense industry – these three days have, for sure, given us the chance and the settings to getting even more close to each other, exploring and discussing opportunities to team up as existing and future partners.
Thank you all for the fruitful and valuable discussions – and also a huge thank you to the very professional and committed team having arranged and conducted this event.