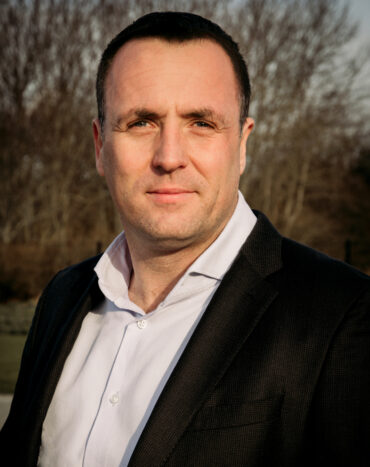 Sima Innovation head hunts new CEO
SIMA Innovation is the industry leader of lightweight, agile and easy to use turret solutions advancing vehicle performance and gunners safety. The growth trajectory is going to endure, which is why the family owners, Jeanette and Mikael Kildevæld, have decided to employ a CEO as of February 1st, 2020.
"I really look forward to concentrating my efforts on product development as this is our key competitive advantage. To stay ahead of competition and deliver outstanding solutions to soldiers in action, we must constantly innovate", explains co-founder of SIMA Innovation, Mr. Mikael Kildevæld. "I know that Jeanette (Mrs. Kildevæld) is keen to dedicate her skills to continuously strengthen our unique culture and spirit. Also, many exciting marketing activities awaits her commitment".
The new CEO Mr. Niels Thorup (43), comes with an extensive experience and astonishing track record from multiple leadership positions at Falck Nordic and Falck UK (global emergency services). He is a former lieutenant in the Danish army and has a rare combination of "hands on" approach with an extraordinary commercial aptitude. Quality and state of the art solutions delivering to the extreme conditions under which soldiers operate is certainly under his grasp.
"Sima Innovation is an exciting company and I am honored to be given the chance to take over the CEO role from Mikael Kildevæld", underpins Niels Thorup. "We have a healthy company with a strong culture and highly skilled people. We will expand our reach to many more OEM's and MOD's, and I am very pleased that both owners are onboard as this makes my job much more exciting and achievable", says Niels Thorup.
Please reach out to Mr. Kildevæld for further information:
Mail: mk@simainnovation.com
Mob: +45 2361 2513
Photo: Marianne Verronica